10 Eco-Friendly Gift Ideas
When special occasions come up, I try really hard to avoid giving and getting "stuff" that will collect dust and/or contribute to waste. But I know that many people still love to exchange gifts, and thoughtful, eco-friendly gifts are an option! I try to go down the route of personalised gifts, these won't go to waste or collect dust, the can contribute to something to wear, to place in the home, even something like Custom Photo Keyrings which can hang on someone's keys. They're something that the person can have as a keepsake, something to remind them they were thought of and I think this really is lovely! I've thought of a few more ideas too. These eco-friendly gift ideas are perfect for any occasion, so whether it's a photo engraved necklace for valentine's day or a package of essential oils, you'll be sure to find the right gift.
I love my Ocean Bottles so much! They are made from stainless steel and recycled plastic that was kept out of the ocean! I love that every bottle purchased funds the removal of plastic that would otherwise pollute the oceans – the equivalent of 1000 plastic bottles! They are lighter weight than most fully stainless steel water bottles, and they have the cool feature of being able to open from the top, and from the middle, so you can use it as a cup! Keep your cold drinks cold or your hot drinks hot – this bottle is not just limited to water!
These are natural beeswax flat wraps that can replace plastic wrap for keeping food fresh. I have been using mine for years and I love them! Such a useful gift for anyone and everyone!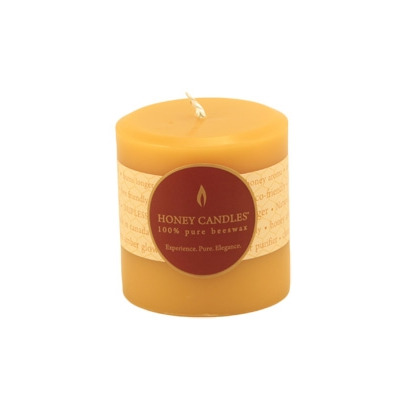 Not all candles are good for burning, so if you like to give them as gifts, go for a beeswax one like this instead. This candle cleans the air while you burn it and smells like the honey from the beehive it comes from!
Ooooh, I LOVE these! These garden pots are made from recycled water bottles and hemp, and make it really easy to grow vegetables or flowers without an actual garden. I used these for growing potatoes and I was able to protect them from the slugs!
A perfect gift for growing your own nutritious greens and adding some greenery to a home!! EcoQube Frames can be used to grow your own microgreens, and they are sleek and beautiful so they look lovely on a wall.
I love taking lightweight mesh produce bags to the farmers market when buying produce so I can cut down on my plastic bag consumption. Plus the mesh bags make it easy to see what's inside.
Essential oils are such an awesome gift because they are so versatile and can be used for anything and everything. A premium starter kit would be an amazing "I love you" gift that will make your recipient's life better in so many ways! Here are some ways I use essential oils.
If your gift recipient does yoga, an eco-friendly yoga mat can be a wonderful gift. Typical yoga mats have gross chemicals like phthalates in them (that you're deep breathing in while you're on the mat!) so an eco-friendly one shows that you care about your recipient's health AND the earth.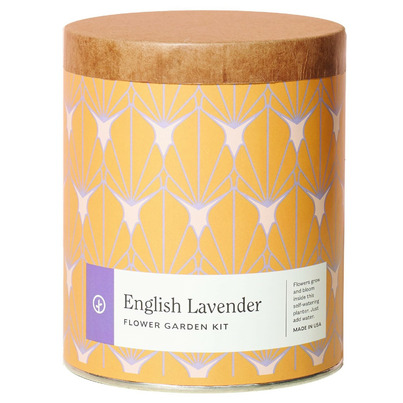 This indoor kit includes a recycled cardboard tube plant pot, growing medium and seeds to grow English Lavender. Perfect for someone who doesn't have a lot of space for growing plants, or a beginner plant parent!
I ADORE these shampoo and conditioner bars. I transitioned to hair bars a few years ago on my journey to a zero waste bathroom. I've tried several different bars, but then I found the Edmonton locally-made jack59 bars and they were a GAME CHANGER! This gift set includes tins for the bars as well.
---
If you're looking for Valentine's Day ideas for kids, check out my post on eco-friendly Valentine crafts, or my DIY purifying spray with FREE PRINTABLES!
Also check out my eco-friendly gift ideas for Mother's Day!
What are your favourite eco-friendly gifts?
(Disclosure: I am a participant in the Amazon Services LLC Associates Program and the Amazon.com.ca, Inc. Associates Program, affiliate advertising programs designed to provide a means for sites to earn advertising fees by advertising and linking to amazon.com & amazon.ca. This post contains affiliate links. If you choose to purchase products via these links, a small percentage of the sale will be given to me at no extra cost to you. Thanks for supporting juicygreenmom.ca!)