There are some great resources out there for finding the answers to the question: How toxic is my stuff? Here are a few that I have come across.
I found this resource through Environmental Defence, the amazing Canadian organization that ran the study about babies being born pre-polluted.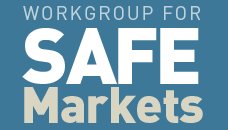 Safe Markets has a great list for finding safer products. They go over different categories of products and have amalgamated tip sheets from various organizations about what to look for. They also have a great video called "Contaminated Without Consent" that talks about the problem of toxic chemicals in everyday products. I'm really impressed with how they have links and information to lots of other sites that are trying to take action against toxic chemicals. Bookmark or Pin the page – it's an awesome resource for those who are trying to make our world a greener place!
Another green-minded blogger, Irina from I Read Labels For You posted about a search engine run by HealthyStuff.org where you can look up products to see if they were tested for hazardous chemicals. Cool! Finally you can determine whether there are chemicals in products you own or are considering purchasing!
Some tips on using the search engine:
– Choose a product category in order for the search engine to work. Choose from: Apparel & Accessories, Cars, Electronics, Children's Products, Home Improvement, Pet Products, and Toys.
– Type in a product name or brand name in the Product Name field. It may be easiest to type just the brand name, or the specific model name of the product. I looked for the Britax Marathon convertible carseat (in the category of Children's Products), and it only showed up with I typed in Britax, or Britax Marathon, not Britax carseat. You'll notice that they test specific years and colours of carseats and that these produce different results.
HealthyStuff.org researches toxic chemicals in everyday products, and their website has a wealth of information about tons of household products. For example, on their homepage right now, they have an article about gardening water hoses leaching phthalates and BPA into water. Yikes – don't drink from the hose! They also have lots of great information, including what chemicals to look out for and why.
Are there any resources you know of for finding out how toxic your stuff is?