My Favourite Green Things for 2022
I really believe in investing in things that matter, and that are made by people who care about climate justice. I also believe in shopping small and local, and thrifting and buying secondhand. Last year my favourite green things list focused on being socially and environmentally conscious (see it here). This year I'm sharing some of my favourite products from brands and people I believe in.
Best Sellers Sample Bag of bar soaps from Soap So Co
If you follow me on social media, or saw my zero-waste bathroom post, then you know I use Soap So Co soaps almost exclusively now. Not only are they gorgeous on display and smell divine, they also nourish my skin so well in comparison to other soaps where my skin feels dry after a shower. Never any plastic packaging with these guys, either! I love picking up my soap from their storefront in Edmonton and seeing their beautiful plants too. The sample bag has offcuts from their full size bars, so you're reducing waste AND trying out different soaps!
Rewind Reusables is an Edmonton business by the loveliest lady! She makes all kinds of cool reusable things like these towels (perfect to substitute for paper towels and napkins, and lovely for packed lunches!), sponges, bags, and more. She also makes a lot of things with upcycled fabrics which makes my heart super happy!
Scalp Massager from Jack59
Jack59 hair bars are the ONLY shampoo and conditioner in our house – they are by far the best ones I have tried, and we haven't bought liquid shampoo or conditioner for years now! They also carry other eco-friendly products like this amazing scalp massager, made from wheat straw! It feels soooo nice and also helps work the product into your hair nicely. I find it particularly effective on my daughter's hair as she goes through puberty and her scalp and hair are going through major changes! It has really helped with managing bouts of dandruff and dryness.
This sturdy tote with 6 interior pockets is the perfect bag to fill with your empty jars and bring to the bulk store! No more containers falling all over each other and causing a ruckus! The pockets provide nice cushioning so your jars aren't clanking against each other. Very sturdy and well made.
Sustainable Hoodie from TenTree
I don't often buy new clothing anymore because I am focused on shopping secondhand and thrifting! If I DO buy new, I only shop at sustainable brands, my favourite of which is TenTree. The fabrics are all soooo comfy and they have gorgeous designs like their constellation and juniper collections, and even collabs with The Lorax and National Geographic.
I've been using Pela cases for many years now, and I love that they are fully compostable, come with zero plastic packaging, and you can now even use the envelope it comes in to ship back your old phone cases! If they're old Pela cases, they will be broken down and made into new cases or composted, and if they're other brands, they will recycle them! I have also been using the liquid screen protector with zero issues – I have not had to worry about repairing my phone after dropping it at ALL! Pela makes accessories like AirPod cases and even sunglasses now too!
Yes, I know he's a big-shot movie star now, but Simu is the Chinese Canadian icon we need. Not only is he putting Asian representation on the map, he is an eloquent writer and tells his story (and his parents' story) so beautifully. I cried so much reading his book (and listening to him narrate his audiobook). It is such a great book that will resonate with anyone who has immigrant roots, and is simply a compelling story!
Note: I am including Indigo affiliate links here because Indigo packages their shipments with only paper, no plastic! (unlike Amazon!)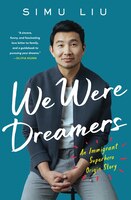 What were some awesome green things you discovered this year?
(Disclosure: I am a participant in various affiliate advertising programs designed to provide a means for sites to earn advertising fees by advertising and linking to company websites. This post contains affiliate links. If you choose to purchase products via these links, a small percentage of the sale will be given to me at no extra cost to you. Thanks for supporting juicygreenmom.ca!)