My Zero Waste Bathroom Essentials
It has taken a while, but I've finally been able to swap out my bathroom products so that I'm no longer purchasing anything in plastic! I'm sharing my zero waste bathroom essentials for face, body, and hair, with lots of options for you.
Here they are from left to right in my photo.
I LOVE LOVE LOVE the way this face soap makes my skin feel. I definitely feel that I have less breakouts (even during "that time") now that I've been using it consistently. The activated charcoal really works magic, and it doesn't leave black stuff all over my bathtub like some other activated charcoal products I've tried. I also find that it lasts a long time, so it's actually very economical as well as zero waste! The bar comes with a cardboard sleeve, and no excess packaging. I got mine from Edmonton's RE:Plenish refillery and retail, who also have tons of other zero waste options.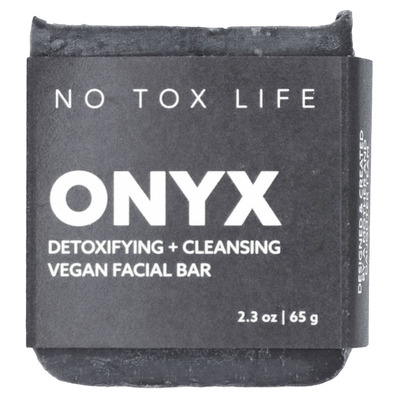 This Edmonton small business is owned by the nicest guys ever, and the bar soaps are sooooo luxurious and beautiful! They are almost too gorgeous to use. Almost. The bar soaps are made with olive oil, coconut oil, sustainable and ethically sourced palm oil, and castor oil. One of my favourite scents is the Cherry Almond – I wish I could eat it! You can also get thinner pieces in their sample pack (offcuts that would otherwise be wasted – so you're reducing waste!) and I love throwing them in a soap bag for nice exfoliation.
My friends told me I needed to try local Edmonton brand Jack 59, and I heard so many great things about them. They make shampoo and conditioner bars that are available at RE:Plenish in Edmonton, and Bountiful Farmers' Market. Now that I've tried them, I am NEVER TURNING BACK! They have hair bars for every possible hair type – and they are amazing! My hair has never felt better. I love that you can purchase their bars without any packaging at all! They even have shower caddies that are made from compostable materials.
Note: Using conditioner bars is probably the most different changeover from a liquid product in a plastic bottle. I find I need to rub the bar quite a bit on my hair to get the "smoothness" I'm used to. The conditioner bars also don't "stick together" the same way a normal soap bar or shampoo bar does. So when my conditioner bar gets really tiny or breaks into small pieces, they don't smoosh together back into 1 bar. When this happens, I throw them into a soap bag so it doesn't fall apart while I finish it up!
Toothpaste tubes produce so much plastic waste! So I am thrilled that I came across Change Toothpaste tablets – made right here in Edmonton. I love that I can get refills of them from Re:Plenish. I put them in an old glass spice jar with a flip top to make it easy to tap one tab out at a time. They now have several different flavours available, AND fluoride and fluoride-free options!
If you think about all the plastic toothbrushes you throw "away" over your lifetime… it can be very overwhelming. An easy replacement is a bamboo toothbrush. Many of the toothbrushes out there still have plastic bristles, but you can pluck them out when you're done with the brush, and then compost the bamboo handle.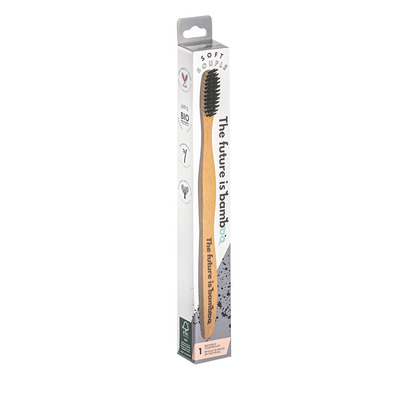 If you want a FULLY plastic-free toothbrush, Life Without Plastic has bamboo toothbrushes made with boar hair for the bristles!

This is also an easy swap – a glass container which is refillable with spools of mulberry silk floss! I love that there are plastic-free options like this! Then you just need to get refills for your container.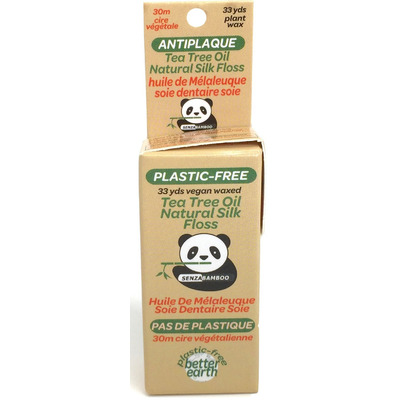 Other zero waste bathroom options
Another wonderful local Edmonton maker is Plantiful Apothecary. I've raved about her lip balm in paper tubes before, and she also makes lovely castile bar soaps and other refillable products. Bonus – I also got her laundry soap and it is lovely! It is made from scraps from her soap bar making, with added laundry soda. Such a beautiful way to be zero waste!
No Tox Life also makes shampoo and conditioner bars, along with zero waste soap dishes made from bamboo.
The Soap Works makes body soaps that, as far as I have seen, are not packaged at all. My husband, daughter and I like the cucumber & calendula bar soap. I get them from well.ca, or from Bulk Barn.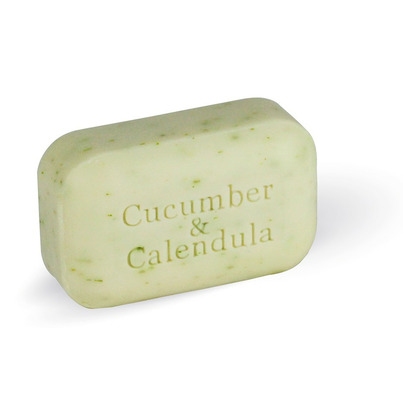 What are your favourite zero waste bathroom essentials?
(Disclosure: No compensation was received for this post. All opinions expressed are my own. This post contains affiliate links for well.ca. If you choose to purchase products via these links, a small percentage of the sale will be given to me at no extra cost to you. Thanks for supporting juicygreenmom.ca!)