What I Really Want for Mother's Day: Eco Friendly Gift Ideas
Mother's Day comes just before my birthday, and now that I've started gardening, the timing of these 2 things take on a very special meaning for me. May, for Edmontonians, is when spring truly begins, and the last few years, Mother's Day has meant planting something new in the garden with my daughter. Even if your mom isn't a gardener, there are still eco friendly gift ideas to show her you care. Here's what I really want for Mother's Day.
1. Compost
Is it really weird to ask for nutrient-rich soil as a gift? I don't think so! I previously bought compost through a fundraiser for a local animal rescue organization, and my veggies grew beautifully. Compost fundraisers often occur around Mother's Day – perfect gift for mom to put directly on the garden beds and then enjoy for the entire growing season! I always see signs around town about compost sales, so check your local community boards and I'm sure you'll find a good source. Sometimes I can't wait until later in May for the fundraisers to come up, so I also order directly from Cleanit Greenit Composting Systems in Edmonton (who supply many fundraisers). I've also purchased from local garden shops in Edmonton like Apache Seeds and Creekside Home and Garden. In case you're wondering, yes I do have composters in my backyard, however it takes a REALLY LONG TIME to make compost in Edmonton because of how long our winters are. My first completed batch took about 3 years. Hence needing to buy compost!
2. Flowers – but not the ones you put in a vase
I know. I love the idea of getting a bouquet of flowers and putting it in a vase too. But then I found out this little tidbit: "Flower growers are actually among the heaviest users of agricultural chemicals, including pesticides that are suspected of being among the most toxic." (from mercola.com). Some people say they are allergic to flowers, but may actually be reacting to chemical residues on the cut flowers. And if the flowers are from out of the country – there are most likely issues around human rights of the employees of these flower growers (source: onegreenplanet.org). Here's my post about why you shouldn't buy cut flowers.
So! Why not get flowers in a pot instead? The plant will stay alive long after the cut flowers die, and depending on what kind you get, it could be a lovely addition to the garden outside, or act as an air purifier inside (see my post about a healthy home environment, including having plants to help clean your indoor air). DO be careful about plants being treated with pesticides as well – especially outdoor plants. These pesticides can really harm our pollinators (and if you're a follower of my blog, you know how much I ADORE POLLINATORS!).
If you DO want to get a cut flower bouquet, look for local growers in your area! I have a round-up of some of my favourite Edmonton area growers and florists here!
3. Zero Waste Kitchen Essentials
It's so exciting to see so many more zero waste options for the kitchen! Abeego wax wraps are one of my favourite kitchen staples – a variety pack with different sizes is a perfect starter kit!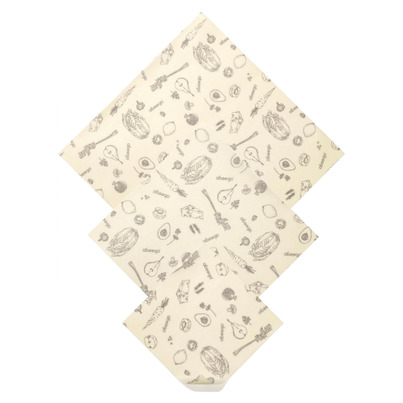 Or, a set of Dalcini stainless steel containers of different sizes. I love these containers for storing leftovers and packing lunches. I label them with a wet-erase marker to make sure we know what's inside.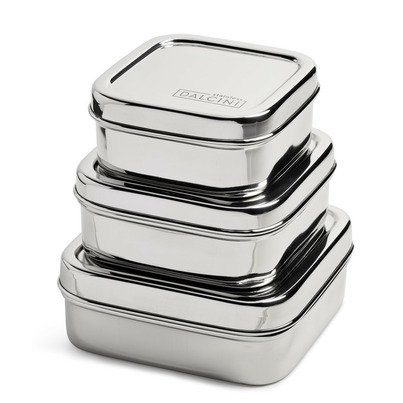 4. Ethical and Organic Apparel
I am a brand ambassador for TenTree because I absolutely love everything they stand for (they plant 10 trees for every item sold), AND the clothing is such excellent quality, made from organic and recycled materials. They also have Climate+ offset packages so you can purchase carbon offsets directly through them! Check out my full review of Tentree products here.
And yes, they even make the best face masks! (According to all members of my family!)
If you want to give a form of jewelry, and provide some therapeutic benefit to your mom at the same time, a diffuser necklace is the perfect combo gift! I would love a diffuser necklace to use with my essential oils when I'm out and about and need something to pick up my mood, or want to ward off airborne viruses. Here's my review of some beautiful stainless steel ones from the Mother Daughter Jewel Etsy shop.
6. Eco Informative Books
Some of my favourite resource books are the Ecoholic books by Adria Vasil – awesome Canadian information with no extra fluff – just the cold hard facts. On my "to read" list are:
7. Sustainable Sunglasses
I adore the compostable phone cases from Pela, and I also adore the Pela Vision sunglasses I have! There are a ton of cool styles that can suit any face shapes, and they are ALL BIODEGRADABLE!
8. Zero Waste and Luxury Bath Products
If you're local to Edmonton, it's very likely you've heard of Soap So Co. and their beautiful, artisan, zero waste soaps. Each soap is beautifully scented, and so gorgeous to look at – like a little piece of art for your bathroom!
The perfect complement is zero waste shampoo and conditioner bars from Jack59 – they have bars for every hair type, and even have their own holders that are backyard compostable!
9. Ocean Bottle
Bring Your Own Bottle is the way to go – and Ocean Bottle makes it easy to do for any beverage! These stainless steel bottles keep hot drinks hot, or cold drinks cold, and have a super cool feature of 2 different openings, so you can drink from it like a bottle, or use the top part like a cup! The best part is – Ocean Bottle pays for the equivalent of 1000 plastic bottles to be removed from beaches before they end up in the oceans! Amazing, right? This bottle isn't just zero waste and functional, it is contributing to climate action! A truly eco conscious gift!
10. Lomi Smart Waste Kitchen Composter
Another reason I love Pela is their innovative solutions for waste reduction. I ordered the Lomi kitchen composter when they first launched it, and it is AMAZING. I try to compost at home outdoors, but it is a very long process because of the long winters in Edmonton. It's really amazing that I can use the Lomi to compost in my own kitchen with no smelly grossness, and use the compost on my own houseplants!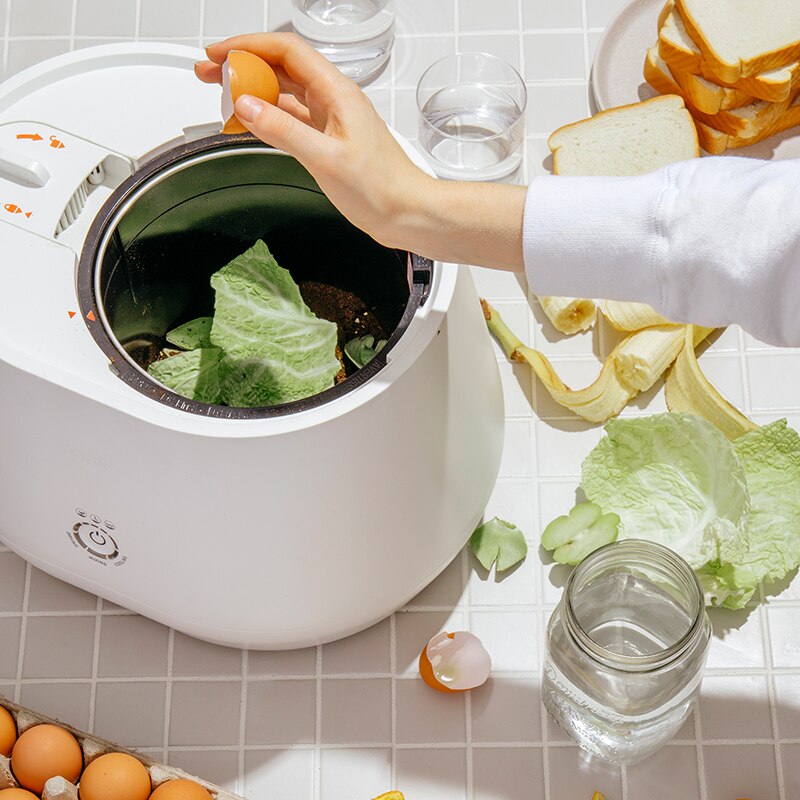 I hope this provided you with some eco friendly gift ideas – for your mom or anyone special in your life!
What are you giving for Mother's Day?
(Disclosure: I am a participant in the Amazon Services LLC Associates Program and the Amazon.com.ca, Inc. Associates Program, affiliate advertising programs designed to provide a means for sites to earn advertising fees by advertising and linking to amazon.com & amazon.ca. I am also a brand ambassador for Net Zero Co., Pela, Ocean Bottle, and tentree. This post contains affiliate links. If you choose to purchase products via these links, a small percentage of the sale will be given to me at no extra cost to you. Thanks for supporting juicygreenmom.ca!)